Select a
River Basin
Informations on
river basins, projects
& campaigns



RiverLink
Contacts and websites worldwide



RiverNews
and Mail lists


Dam Decommissioning



Waterpolicy &
river management


Educational projects





About Rivers
Basics. What is a river, a living river ?



About us / contact
(European Rivers Network & RiverNet)


14.03.16 : To day: March 14'th : International Day of action for Rivers
03.03.16 : Berta Càceres (Goldman Prize Winner) mudered


Berta Càceres - © International Rivers

- read the letter to the president of Hondouras sent by the Goldman Foundation and cosigned by 50 international NGOs.
- Participate in the online action : Tell Dam Builders to Pull Out of Agua Zarca Dam en Honduras

14.03.15 : To day: March 14'th : International Day of action for Rivers
05.12.14 : Turkey : I lisu Dam's construction may be continued after a 4 month halt !
Stop Ilisu – stop destruction and instability ! Press Release (Initiative to Keep Hasankeyf Alive Batman/Turkey)
30.07.14 : EEB is looking for a Policy Officer on Water and Biodiversity
06.07.14 : 13 July : last BIG JUMP regional befor the large europeanwide Big Jump XXL in 2015 29.06.14 : Today is Danube Day (e)
23.06.14 : Chile : 5 mega dams projects canceld in Patagonia (e)
21.06.14 : Greece : The large Mesochora dam (Acheloos River) will never go in use (fr),
24.05.14 : To day : World Fish Migration Day - over 300 ations worldwide (e)
06.05.14 : Announcement : World Fish Migration Day : 24 may 2014
05.03.14 : Greece : Acheloos River diversion project stopped (f) (Le Monde)
13.01.14 : Drought : rivers will lose 40% of water in Southern Europe by 2100 (f) JDLE
10.11.13 : Asia: climat change impacts hydro power (f) (JDLE)
22.08.13 : Forcing France to open the way for the Rhine Salmon !
Environmental NGOs and Fisher Organisation from Germany, France, Switzerland and Netherlands launched an international petition . Sign in !
14.07.13 : 30 000 - 50 000 people jumped on estimated 175 Big Jump places in Europe. Excellent partizipation regarding the cancellation of many events along the rivers in the Elbe and Danube Basin (big floods).
RIVERNET

is a service provided by

ERN (EUROPEAN RIVERS NETWORK)

.

The aim of ERN and RiverNet is to interconnect all forces working for living rivers and to provide information on river-basins and organizations !

T

hese pages and their contents are © Copyright of the European Rivers Network.
---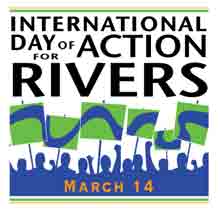 EEBs
TEN RIVERS
REPORT 2012 (30MB)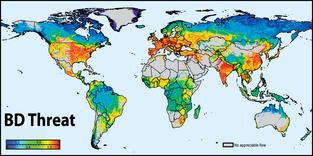 global threats to River Biodiversity (BD)
RIVERS IN CRISIS
REPORT 2010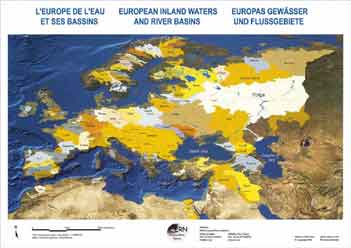 Great poster
"Europe's Riverbasins" ?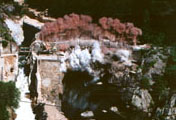 Flying dams - dam decommissioning


World Rivers Stress